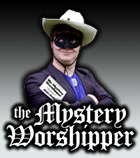 See our archive of reports
Famous/infamous
UK & Ireland
USA
Oz & NZ
Canada
Elsewhere

If you would like to become a Mystery Worshipper, start here.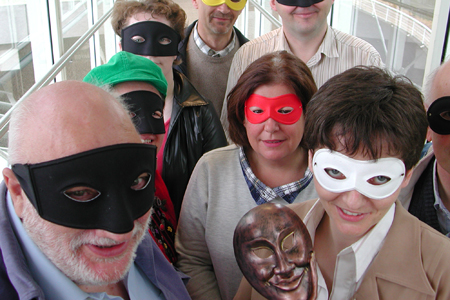 Mystery Worshipper Sunday
A snapshot of 70 London churches

On Sunday 24th April 2005, we sent a small army of Mystery Worshippers into the churches of London. Our sacred sleuths visited almost 70 places of Christian worship across the capital, noting the hardness of pews, length of sermons, strength of coffee and warmth of welcome. Each Mystery Worshipper discreetly dropped a calling card in the collection plate – the only clue for churches to know they had been "done".

Now we can reveal how London's churches fared, as we publish all the reports. They cover the great and the grand, of course (including St Paul's and Westminster Abbey), but also lesser known houses of God such as the Redeemed Christian Church of Christ the Redeemer, located above Snappy Snaps in Tooting Broadway. You'll find your way to all the reports below, plus some exciting extras. Click and be blessed...

> The awards ceremony
> Comparing sermon lengths
> Mystery Worshipping highlights

> West End churches
> Westminster churches
> City churches
> Other Central London churches
> Greater London churches
> Cathedrals, etc.

> Complete index of reports



We rely on voluntary donations to stay online. If you're a regular visitor to Ship of Fools, please consider supporting us.



Easter 2010

From Yunnan in China to Louisville in Kentucky, we report on Easter services, 2010. Read here.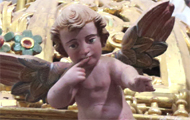 The Mystery Pilgrim

One of our most seasoned reporters makes the Camino pilgrimage to Santiago de Compostela in Spain. Read here.